Working for Iowa's Farmers
See how Iowa Farm Bureau is helping Iowa Rise below:
---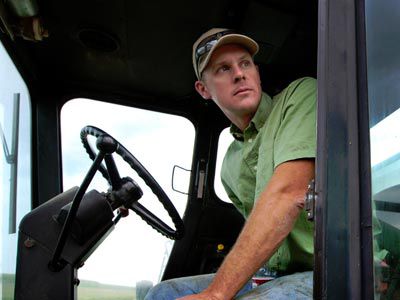 Randy Dreher
Fifth Generation Farmer, Audubon County
Farm Bureau member since 2004
What I really enjoy about being a Farm Bureau member is they offer ongoing educational programs, seminars and events. If you attend these programs, you'll get the latest on technology, issues, marketing talking to the media, you name it. They offer so many great opportunities to become a better farmer and help you grow personally as well.
---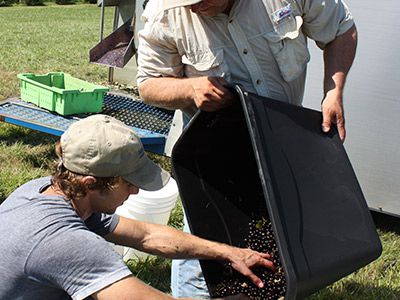 Andrew Pittz
Aronia Berry Farmer
Farm Bureau member since 2009
Andrew Pittz says Farm Bureau supports young farmers and entrepreneurs like himself who are growing their farming businesses and giving back to the local economy. Andrew and his parents raise aronia berries, a native Iowa fruit, near Missouri Valley. Their farm, Sawmill Hollow, is the country's first aronia berry farm and markets aronia berry products throughout the United States. The Pittz's have also partnered with several other Iowa farmers, who are growing aronia berries as a way to diversify their farm income.
"Iowa rises when sixth generation family farmers like me can return to the fields of our parents and grandparents," Andrew Pittz says. "Farm Bureau Financial Services insures our farm of three can work with Main Street shops and Fortune 500 Companies alike. Programs like Farm Bureau's Renew Rural Iowa spotlight rural entrepreneurs like me connecting Heartland industries with the world. From the fork of a dirt and gravel road, our farm now services retail markets across the country. We are proud to be part of the Iowa Farm Bureau family - one of the 153,000 strong across our state. We support each other, and together we get it done."
---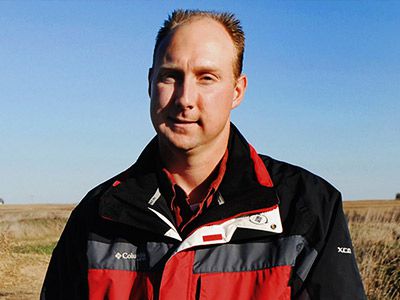 David Rydberg
Farmer - Essex, Iowa
Farm Bureau member since 1997
I am responsible for protecting and ensuring the long-term success of my family farm, and Farm Bureau helps me do that. Farm Bureau helped me become a leader and stood beside me as I fought an eminent domain plan that threatened to take away more than half of my home farm.
They also offer me market and production insights from experts I trust. I can't predict all of the challenges our farm will face in the future, but it's comforting to know that Farm Bureau is around to help.
---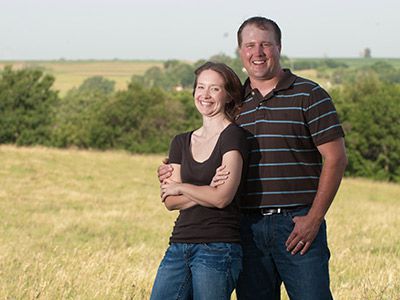 Jennifer Dammann
Farmer, Page County
Farm Bureau member since 2000
Something that has always impressed me with Farm Bureau is the policy development process. This is really grassroots at work. I've seen individual members' ideas, concerns and issues taken all the way from our county Farm Bureau to our national leaders in Washington, D.C. That is vital to Justin and me, because Farm Bureau represents us, carries our voice, and we've found that together, as a group with a unified voice, we can accomplish so much.
Another thing I really appreciate about Farm Bureau is what they do to show consumers that we, as farmers, are passionate and care very much about the food we raise. As a mom of two small children, my top priority is their safety. I would never feed them something I thought would harm them, and on our farm we produce food not only for consumers but our own family as well. So to know that Farm Bureau is there to help tell our story and how we grow safe, healthy food is very important.
---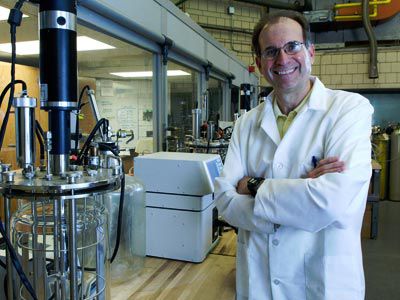 Dr. Robert Brown
Iowa State University Professor and Director of the Bioeconomy Institute
Iowa Farm Bureau has long recognized that agriculture has tremendous potential beyond the traditional markets for its products. When Iowa State University proposed to explore the use of "biorenewables" for the production of fuels and chemicals traditionally derived from fossil fuels, Iowa Farm Bureau generously supported the establishment of the Bioeconomy Institute on campus. Within five years, ISU became internationally recognized for its leadership in biorenewables, a reputation that continues to grow as our students join and even start companies that are developing the next generation of biofuels and biobased products. We owe a debt of gratitude to Iowa Farm Bureau for its foresight and willingness to invest in new ideas in agriculture.
---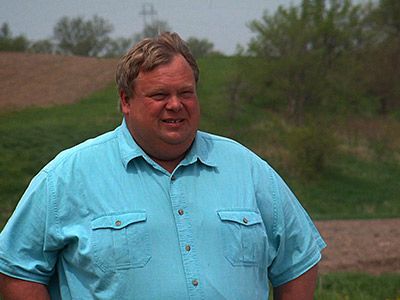 Jeff Pape
Farmer, Dubuque County - Hewitt Creek Watershed
Farm Bureau member since 2001
"The Hewitt Creek Watershed group got its start in 2006, thanks to funding from the Iowa Farm Bureau. Dozens of farmers now work together to reduce run-off and erosion from more than 23,000 acres in our watershed. We have more than 20-miles of grassy buffer strips, woodchip bioreactors, cover crops, no-till and many other conservation practices in place to reduce the nitrates and phosphorous coming in our waterways. The end result is progress downstream. Our farmers are always looking for ways to improve because they were given that early support from the Farm Bureau," says Jeff Pape, family farmer, Dyersville.
---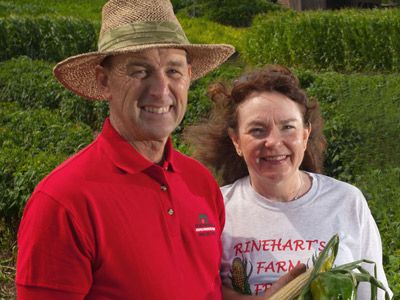 Greg and Polly Rinehart
Vegetable/Fruit Farmers, Boone County
Farm Bureau members since 1988
As central Iowa family farmers, we know we have a strong ally in Farm Bureau. Iowa Farm Bureau is a strong advocate for Iowa families and communities and holds the same core values as our family. As fresh fruit and vegetable growers, Iowa Farm Bureau's support of agricultural diversity and food choices is very important to us. By supporting the Iowa Farmers Market Association and promoting local farmers markets Iowa, Farm Bureau has helped our family serve farm fresh produce to other central Iowa families for 20 years.
---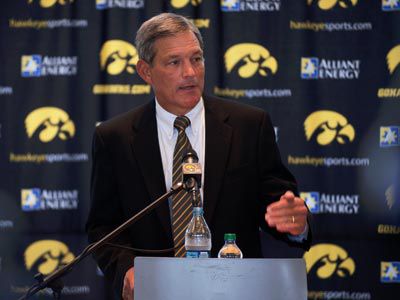 Kirk Ferentz
Iowa Hawkeyes Head Football Coach
Farm Bureau member since 2006
I always thought that Farm Bureau was for farmers only. But I found out first-hand that couldn't be further from the truth. Farm Bureau works for all Iowans, whether you're a farmer, teacher, businessman, or yes, even a coach. A few years back, there was an expansion project that was introduced in my area of the state that proposed a county road be built right through the middle of my property. I'm all about progress, but this type of expansion was not something I was very excited about. It was the great work of Farm Bureau and its members that helped stop the expansion, protecting the property rights of myself and my neighbors. Whether it's an eminent domain issue or supporting the farm families of Iowa and food they grow and raise, Farm Bureau and its members help make Iowa great.
---