Iowans are nationally-recognized for their "Farm Strong" roots and values, including hard work, commitment and perseverance. We invite you to share your pride in Iowa's "Farm Strong" legacy via Facebook or Twitter for a chance to win a prize package including basketballs signed by Iowa State Cyclone coaches Steve Prohm and Bill Fennelly!
Show Your Support, Enter to Win
Iowa's reputation as a national leader in farming is nothing new. But staying on top (leading the nation in corn, soybean, pork, and egg production), while taking on the challenge of protecting our soil and water quality requires innovation and working smarter. It requires Farming Stronger!
Of course, farmers can't improve water quality on their own. It requires collaboration and a commitment from all of us.
If you're up to the challenge, we invite you to share a message with your Facebook friends and/or Twitter followers at noon on March 21, 2017 – National Agriculture Day.
By sharing the message, you'll also be entered to win a prize package that includes basketballs signed by Iowa State coaches Steve Prohm and Bill Fennelly, an ISU Farm Strong t-shirt, and an ISU Farm Strong stocking hat! See full content rules here.
---
The contest entry period has ended.
Congratulations to the winner, Linda Whitman of Grand Mound, Iowa!
Thank you to everyone (463 people with a combined social reach of 573,914) who entered the contest by sharing Facebook or Twitter post supporting Iowa's farm families on March 21, National Agriculture Day!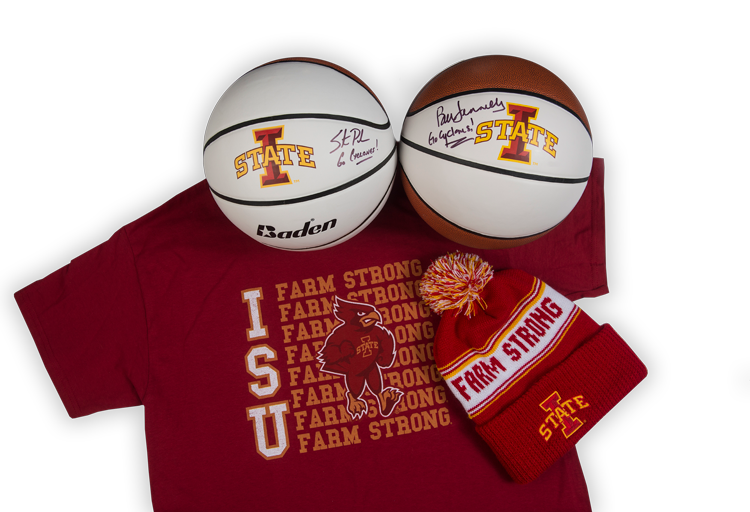 Then Change Your Profile Photo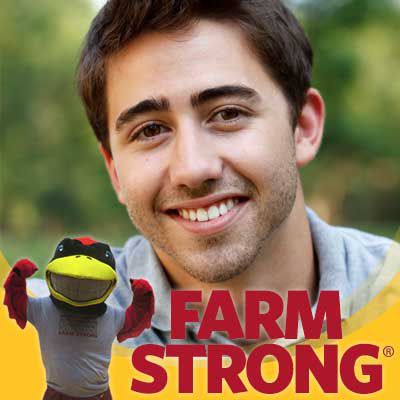 Looking for other ways to share your support for Iowans who are Farm Strong? Add Farm Strong to your Facebook and Twitter profile photos!